Apple (Mac)

SALE 5% OF ALL PRODUCTS - USE CODE 'STORE' WWW.4KEYBOARD.COM

Windows (PC)

SALE 5% OF ALL PRODUCTS - USE CODE 'STORE' WWW.4KEYBOARD.COM

Learning

SALE 5% OF ALL PRODUCTS - USE CODE 'STORE' WWW.4KEYBOARD.COM

Notebook

SALE 5% OF ALL PRODUCTS - USE CODE 'STORE' WWW.4KEYBOARD.COM

Replacement

SALE 5% OF ALL PRODUCTS - USE CODE 'STORE' WWW.4KEYBOARD.COM

Glowing

SALE 5% OF ALL PRODUCTS - USE CODE 'STORE' WWW.4KEYBOARD.COM

Editing

SALE 5% OF ALL PRODUCTS - USE CODE 'STORE' WWW.4KEYBOARD.COM

Dvorak

SALE 5% OF ALL PRODUCTS - USE CODE 'STORE' WWW.4KEYBOARD.COM
Find your products by using our "Search by Step" mode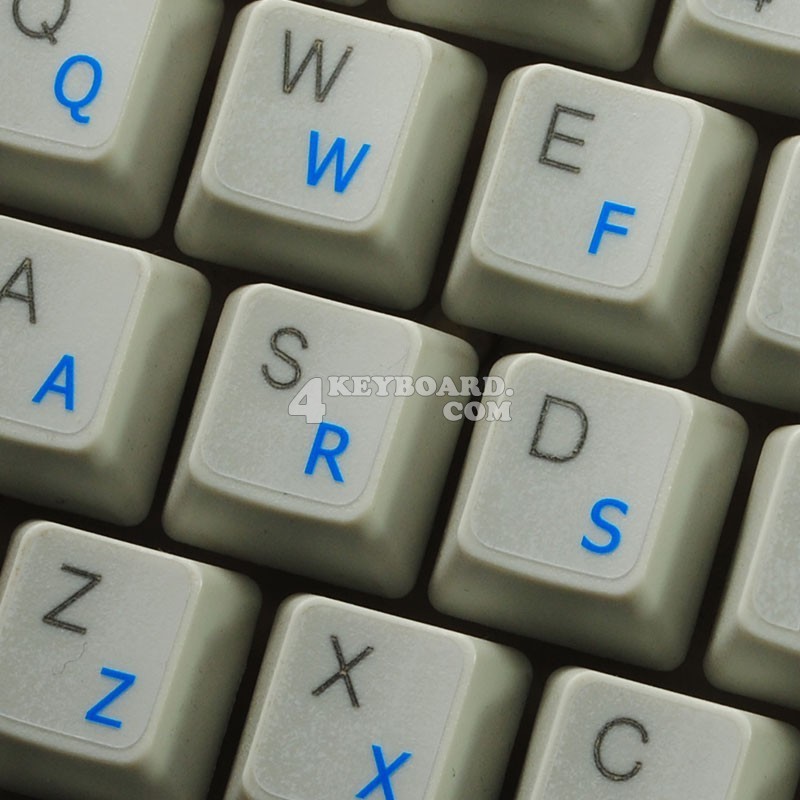  
Colemak transparent keyboard stickers
The Colemak keyboard stickers can easily transform your standard keyboard into a customised one within minutes, depending on your own need and preference.
Due to the Colemak keyboard stickers are ideal for all users, for beginners and professionals.
By applying them on your standard keyboard you immediately start working with Colemak.
Volume discounts
| Quantity | Discount | You Save |
| --- | --- | --- |
| 10 | 2% | Up to $0.47 |
| 15 | 3% | Up to $1.06 |
| 25 | 6% | Up to $3.54 |
| 50 | 8% | Up to $9.44 |
| 100 | 11% | Up to $25.96 |
| 150 | 14% | Up to $49.56 |
| 200 | 16% | Up to $75.52 |
The Colemak layout is spread onto transparent - matte sticker, with one of the following colours (yellow or blue) which are suitable for all kind of keyboards, no matter what colour and hue they are.

Stickers are made of high-quality transparent - matte vinyl, thickness - 80mkn, typographical method.
Applying stickers on you keyboard properly once, and you can be aware that letters will stay for ever.

Colemak is a modern alternative to the QWERTY and Dvorak layouts. It is designed for efficient and ergonomic touch typing in English that has been designed specifically to be easy to learn for existing QWERTY typists while at the same time being tightly optimised for touch typing and overcoming some of the problems with Dvorak.

Colemak is now the 3rd most popular keyboard layout for touch typing in English, after QWERTY and Dvorak. Colemak is now the 3rd most popular keyboard layout for touch typing in English, after QWERTY and Dvorak. It is included with the X11 windowing system (and by extension many popular Linux distributions) and the NetBSD and FreeBSD operating systems. One particular feature of the layout is that it does away with the Caps lock key, replacing it with Backspace.
On a US 101-key keyboard, on other keyboards the layout will slightly vary

Advantages:

Ergonomic and comfortable - Your fingers on QWERTY move 2.2x more than on Colemak. QWERTY has 16x more same hand row jumping than Colemak. There are 35x more words you can type using only the home row on Colemak.

Easy to learn - Allows easy transition from QWERTY. Only 2 keys move between hands. Many common shortcuts (including Ctrl+Z/X/C/V) remain the same. Typing lessons available.

Fast - Most of the typing is done on the strongest and fastest fingers. Low same-finger ratio.

Multilingual - Allows to type in over 40 languages and to type various symbols, e.g. "pâté" , "mañana",€, em-dash, non-breaking space.

Free - Free software released under the public domain. You don't have to buy a new keyboard, just install a program.

Learning Colemak is a one-time investment that will allow you to enjoy faster and pain-free typing for the rest of your life.

What you're offered now is high-quality stickers, intended to simplify you work and enjoy it while doing it on computer.

Discover the World of perfection and simplicity with our Product.

OUR MOTTO IS - QUALITY!
Information from http://colemak.com and wikipedia
Size
Metric
Imperial
W
H
W
H
11x13
11.5
13mm
7/16"
1/2"
12x12
12mm
12mm
15/32"
15/32"
14x14
14mm
14mm
9/16"
9/16"
15x15
15.5mm
15.5mm
39/64"
39/64"
14.7x14.3
Apple Size
14.7mm
14.3mm
37/64"
9/16"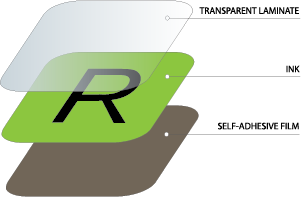 Application of stickers.
You may find the following instructions very useful before applying stickers on you keyboard/laptop:
We hope you will found these instructions helpful. If not, do not hesitate contact us with any of your questions/concerns at any time.

Please read our Security policy

Please read our Delivery policy

Please read our Return policy